Shopping Cart
Your Cart is Empty
There was an error with PayPal
Click here to try again
Thank you for your business!
You should be receiving an order confirmation from Paypal shortly.
Exit Shopping Cart
Avec la stabilisation du marché du logement et la hausse spectaculaire des prix de l'an dernier (sur une base nationale), il n'est pas aussi facile de parcourir rapidement les maisons pour faire du profit. Au lieu de cela, maintenant il pourrait être plus avantageux de penser à acheter un logement pour le long terme.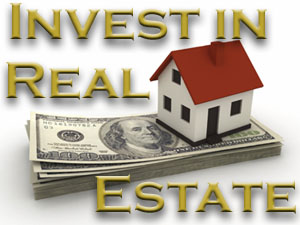 Que vous soyez un investisseur qui cherche à trouver quelques immeubles locatifs ou un jeune professionnel intéressé par l'achat d'une première maison, il y a beaucoup d'endroits où le logement doit être un pari assez sûr. La clé est d'acheter dans les villes avec une forte croissance de l'emploi, où les gens se déplacent, de sorte que le nombre de locataires potentiels pour les futurs propriétaires soit abondant. Nous nous sommes rapprochés du Local Market Monitor, une entreprise de données basée en Caroline du Nord qui permet de suivre les prix des maisons et la conjoncture économique dans 300 villes aux USA afin de déterminer les Best Buy cities 2015, le top 20 du marché du logement pour investir en 2015-2016
Le Local Market Monitor a fait des projections statistiques sur plus de 105 plus grandes régions métropolitaines (une dénomination géographique utilisée par l'US Census Bureau qui comprend généralement une ville-centre et ses banlieues environnantes), toutes avec des populations d'au moins 550,000 habitants. Chacune de nos Best Buy cities ont une forte population, une forte croissance en termes d'emplois, et les prix des maisons sont relativement faibles.
Dans la plupart, mais pas toutes les villes, les maisons sont encore sous-évaluées, d'après les calculs du Local Market Monitor. (L'année dernière, les valeurs de la maison moyenne dans chaque ville sur notre liste Best Buy ont été examinées sous le marché;). Cette année, quatre villes ont atteint le point où les prix sont un peu en légère surchauffe : Salt Lake City, West Palm Beach, Denver, et Austin. Bien que, compte tenu de leurs fondamentaux, ces villes restent un pari assez sûr.
Pour évaluer si les maisons dans un marché particulier sont sur- ou sous-évaluées, le Local Market Monitor calcule ce qu'il appelle «l'équilibre Prix d'Accueil» ou le «Prix de Revenu ». Essentiellement, cette mesure vise à saisir ce qu'est le prix moyen d'une maison pour un marché particulier sans spéculation et distorsions (comme le crash du logement). Ce Prix de Revenu correspond au revenu moyen de la région sur plusieurs années. « Dans tous les marchés, il y a une relation relativement fixe entre les prix des maisons et des revenus», explique Winzer. «Quand les prix montent au-dessus de ce niveau, c'est vraiment lorsque les marchés sont trop chers. Dans cette forte récession de l'immobilier, les prix ont augmenté en vertu de ce prix sur le revenu ». Lorsque les maisons sont sous le prix d'équilibre ou de revenu, les investisseurs peuvent se sentir assez confiants pour se faire un bon retour.
Les villes de notre liste sont des lieux où les opportunités sont à la hausse, et donc leurs populations aussi. Bien que notre top 20 puisse offrir de bonnes opportunités d'investissement, nous avons privilégié ceux qui ont la plus forte croissance démographique, qui devraient promettre un approvisionnement régulier de locataires. Par exemple, en plein essor, Austin, Texas (n ° 1), et Grand Rapids, au Michigan (n ° 20), affichent 3,6% et 3,7% de taux de croissance annuelle de l'emploi, respectivement, selon les derniers chiffres du Bureau of Labor Statistics, les deux battent la moyenne nationale de 2%. La population de la région métropolitaine d'Austin a connu une augmentation impressionnante de 8,9% entre 2010 et 2013, tandis que Grand Rapids a progressé à un rythme plus lent de 2,8%. En conséquence, Austin obtient un rang plus élevé. (En moyenne, pour les marchés à travers le pays, la croissance démographique a été relativement stable à moins de 2% pour une période de trois ans, selon les données du recensement américain. Ainsi, toutes les Best Buy cities se débrouillent mieux que la moyenne nationale).
L'inconvénient de la population à forte croissance, pour les investisseurs qui viennent juste d'entrer sur le marché, est l'augmentation rapide du prix des maisons.. "Les marchés chers comme San Francisco sont de mauvais endroit pour investir dans les maisons unifamiliales," dit Winzer. "
Compte tenu de solides moteurs économiques comme l'industrie de l'énergie à Houston et la les industries technologiques à Austin, il n'est pas surprenant que le Texas soit l'état avec le plus de Best Buy cities, 5 soit 25% de la liste. La ville d'Austin est suivie par Houston (n ° 3), Dallas (n ° 5), San Antonio (n ° 6) et Fort Worth (n ° 10).
Le prix moyen des maisons est plus élevé à Austin, avec 261,923 $, et plus bas à Fort Worth, avec 180,312 $, mais ont accéléré à un taux passant de 7% à 12% dans toutes les villes du Texas.
La Floride est l'état avec le deuxième plus grand nombre de villes sur la liste Best Buy: Orlando (n ° 4), où le prix moyen des maisons est de 187,568 $; North Port (n ° 14), où les maisons coûtent en moyenne 223,523 $; West Palm Beach (n ° 15) 260,846 $; et Jacksonville (n ° 16) où en moyenne les maisons coûtent 196,538 $.
Une seule région métropolitaine dans le Golden State est dans notre liste Best Buy: Sacramento. Comme Minneapolis, Atlanta, et Grand Rapids, la capitale de la Californie allait mal au cours de la récession, mais se redresse.
Onze des villes sur notre liste de cette année étaient également sur la liste de l'année dernière; parmi les neuf premières nous retrouvons Austin (n ° 1), Provo (n ° 2), et Tacoma, Washington. (n ° 18).
Categories: None
/